Looking Out For You and Your Family Since 2005
After nearly eight years of working together, Michele and Amber formed Procino-Wells & Woodland, LLC in 2014. They consider themselves kindred spirits, two women, a generation apart, with such similar views and interests that forming a partnership was little more than a legal document. Their vision to become market leaders in elder law matters stems from strong business roots and personal experiences. That vision continues to grow and so does our story.
After graduating from Widener University School of Law in 1995, Michele began her legal career at Schmittinger & Rodriguez, P.A. in Dover. She went on to obtain her Master of Laws in Taxation & Estate Planning from Villanova University of Law and to practice at George B. Smith Attorneys at Law in Georgetown, which later became Smith, O'Donnell, Procino & Berl, LLP after Michele became partner in 2000. In 2005 Michele opened her own firm in Seaford known as Procino Wells, LLC.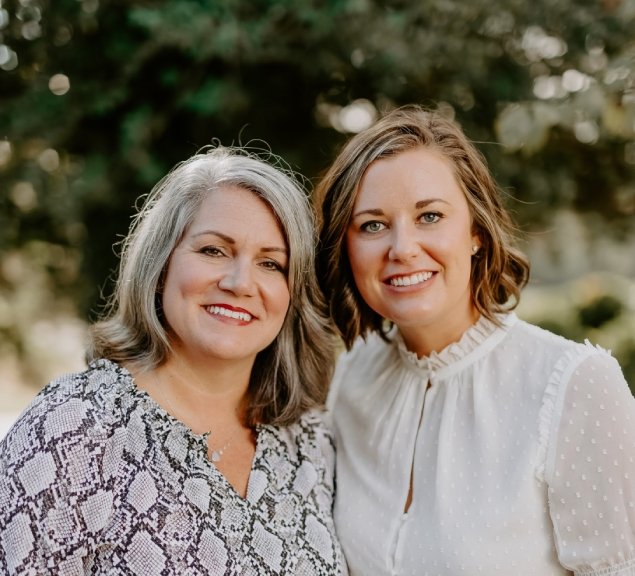 About a year later, Amber joined the firm as a part-time intern, while attaining her Bachelor of Arts Degree from Flagler College. With law school in mind, Amber immersed herself in learning all facets of the firm's practice areas. Once in attendance at Regent University School of Law, she continued her part-time work with the firm as a law clerk. Over the course of those years, Michele forged ahead with her practice and commitment to the local community.
In 2010, after earning her law degree, Amber joined Procino Wells, LLC as an associate attorney. It is noteworthy to mention that Amber was admitted to the Delaware Bar on the exact same day as Michele, fifteen years later.
Today, Procino-Wells & Woodland, LLC serves clients in Delaware out of its two beautiful offices. Our original location is a charming old house in downtown Seaford, Delaware, which Michele renovated in 2006. The rich history of the home is also personal for Michele as her oldest son, Joshua, attended preschool in the same building and was a member of its last graduating class. We also serve clients from our office on Savannah Road in historic Lewes, Delaware in a home that also has a rich history and charming character.
The attorneys of Procino-Wells & Woodland, LLC are supported by a team of highly-trained staff, each of whom is dedicated to one of the firm's specialized practice areas. We pride ourselves on offering quality, expert legal services in a personable way. Having worked hard to become a "boutique" firm concentrating in only certain areas of the law, Procino-Wells & Woodland, LLC strives to maintain a small-town, comfortable and welcoming office atmosphere. The combination of legal expertise with the highest quality of personal attention makes Procino-Wells & Woodland, LLC a gem among law firms.